Constitution of the LKTS Congo Basin Working Group (LKTSCB) on lesser known species
This group was formed following the FSC meeting held in Libreville in June 2018, which resulted in the launch of a specific action plan to strengthen certification.
June last year FSC Netherlands and FSC Congo Basin organized a successful meeting in Libreville Gabon, the FSC Congo Basin Business Encounter. One of the main action points is to develop markets for lesser known timber species (LKTS) from certified forests in Congo Basin.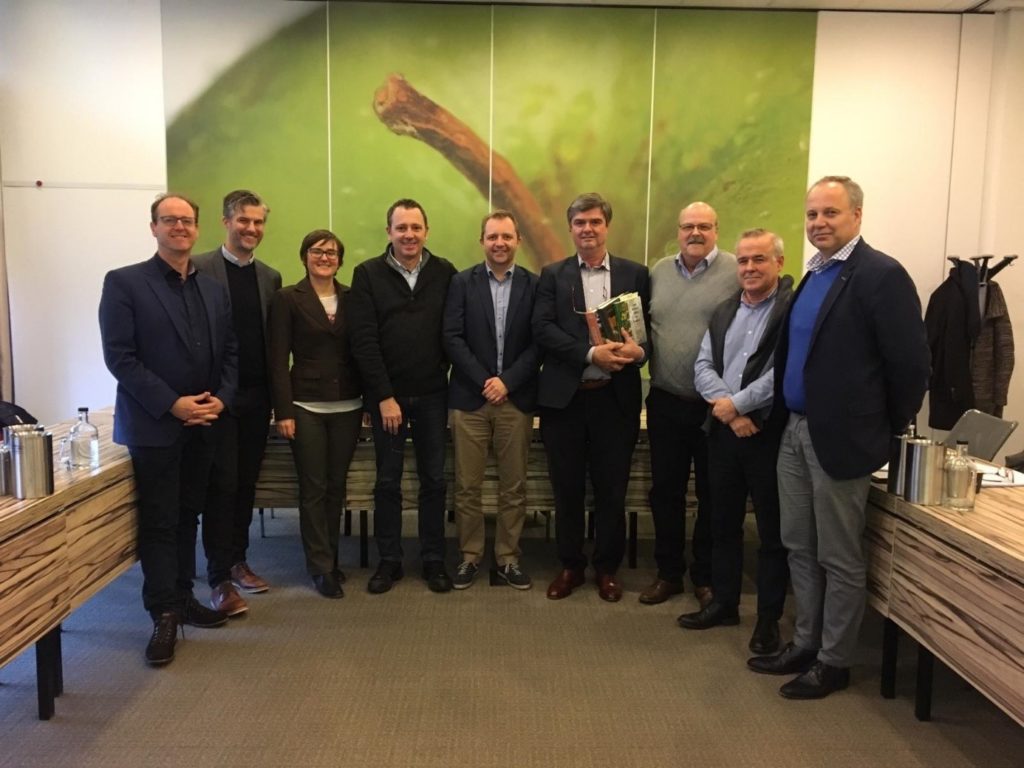 As a result a working group is founded called LKTS Congo Basin (LKTSCB). Members are from the leading European tropical timber markets (see below). The first meeting took place on 21st January 2019 in Utrecht. The aim is to introduce the selected species simultaneously in a uniform way in Netherlands, Denmark, Germany, Italy, United Kingdom, Belgium and France.
FSC and ATIBT will provide promotional and marketing support.
Libreville action points :
Almost 60 stakeholders were present from all segments like government authorities, ngo's, concessionaires, exporters, industry, European importers. In an inspiring meeting, 6 action points were identified:
1. Creating a "Green Lane" for FSC within EUTR. Analysis of gap between EUTR regulation and FSC, combined with a lobbying plan on European and national levels.
2. Developing LKTS.
3. Reduce certification costs.
4. Linking with Asian operators. A broad approach, including a coordinated European demand.
5. Eco Services Payment action. This includes market analysis and creating pilot projects.
6. Marketing tools to create awareness. Leading action will be taken by FSC International in creating a platform for/with partners on a result driven basis.
Forest certification FSC in Gabon welcomed the recent announcement by the Republic of Gabon which will require all forestry companies operating in the country to be FSC certified by 2022. Speaking at the FSC certified Rougier sawmill of Mevang in Gabon, President Ali Bongo Ondimba stated that Gabon has made tremendous strides in extracting value from their forests since 2009-but, a lot more will need to be done for the country to increase their global market share and be able to produce quality products.
Gabon has 15.9 million hectares of forest concessions, of which currently over 2 million are FSC-certified and has the potential to increase this area by around 13 million hectares with this announcement. In order to carry this out, Gabonese authorities have indicated that they will take the necessary measures to accompany the operators towards FSC certification by developing an action plan in the next months.
Members of the LKTS Congo Basin working group:
Ben Romein (working group coordinator) – Ewa Bazydlo (Lathams UK) – Emmanuel Groutel (WALE/CBG) – Gijs Burgman (Wijma Netherlands) – Kristian Jorgensen (FSC Denmark) – Klaus Schmidt (Cross Trade Germany) – Dirk Debussche (Vandecasteele Belgium)- Jan Kemps (Hotim.Veteka Netherlands), Patrick Martin (ATIBT).
More information on LKTSCB: Ben Romein, FSC Netherlands, b.romein@fsc.nl