The Brussels Declaration – Conclusions of the 18 th CBFP meeting
Organized in Brussels by the Kingdom of Belgium with the facilitation of Minister of State François-Xavier de Donnea on November 27 and 28, 2018, the 18th Meeting of the Parties to the Congo Basin Forest Partnership (CBFP) resulted in a set of positions taken in the Brussels Declaration.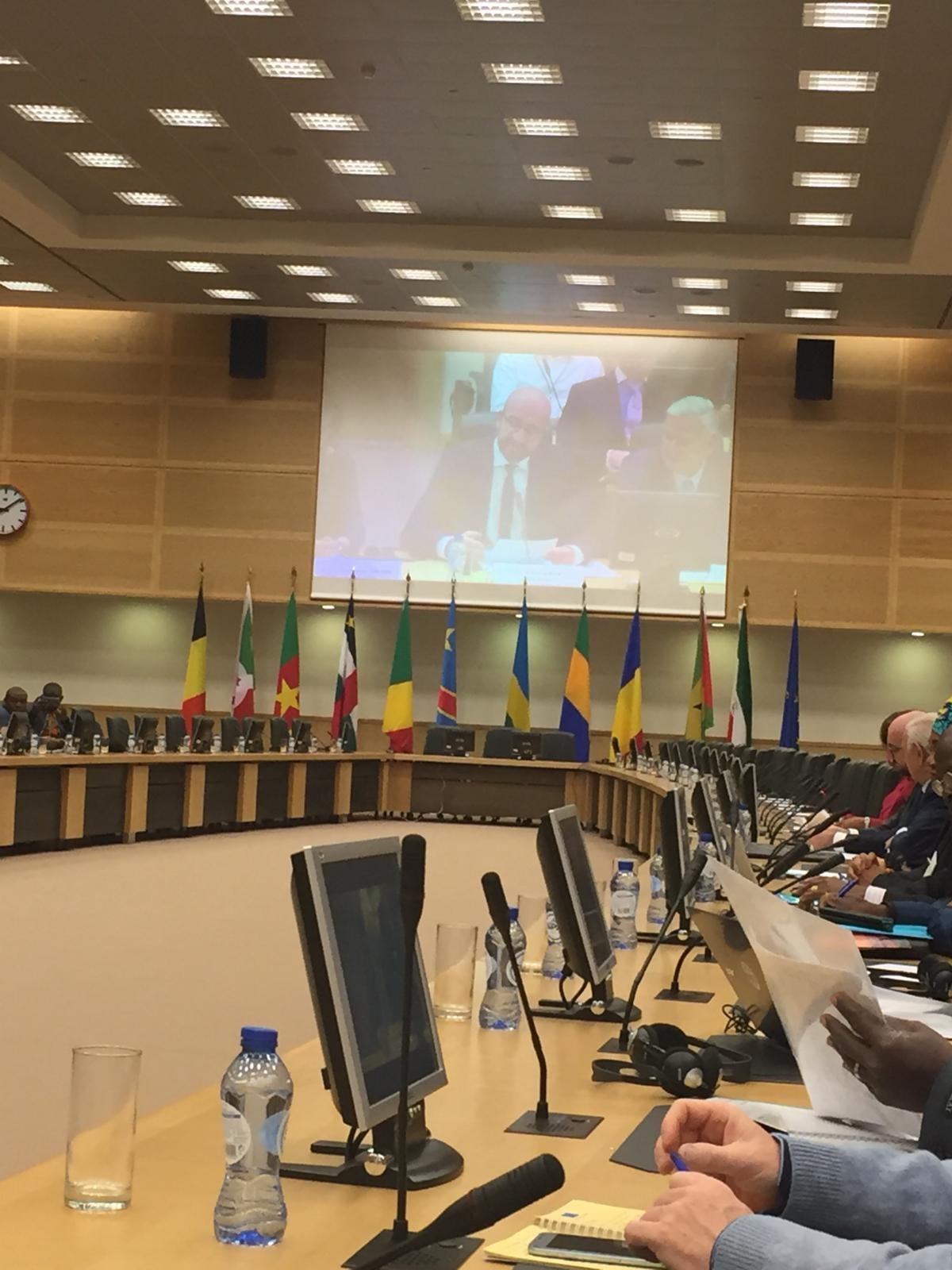 Before the declaration was written, one of the seven colleges that make up the CBFP, that of the private sector, met. ATIBT jointly with TFT ensures coordination. The meeting of this college led to the following conclusions regarding the development of economic activities in the Congo Basin, which was one of the themes: "asset or threat to sustainable forest management?":
The different transparency websites are important tools but it is necessary to have a kind of guide that explains the objectives of the different sites and their data sources, and this for each site, with explanations to better interpret Indicators.
The need also to establish a framework for consultation between the representatives of the different sectors and the ministries concerned to obtain coherent legislation between the sectors and to define provisions to be applied in cases of overlays.
Small and micro enterprises, mainly active in wood processing, are underrepresented and need capacity building. The grouping of companies of different sizes and origins allows the private sector to consult each other and to speak in a single voice on draft regulations and other matters concerning them.
Communication initiatives on the implementation of social and environmental responsibility policies will have to encourage a larger group of companies to engage in codes of conduct. The Buckingham Palace declaration, the Global Green Supply Chain, and the Fair & Precious umbrella brand for eco-certified wood are examples of better communication and information on private sector efforts.
The Brussels declaration comes from all the colleges. It has been the subject of many reflections and exchanges, and can be downloaded from the CBFP website.