The impact of "Kévazingo gate" on the entire Gabonese forest private sector
The global scandal over the illegal exploitation of Kévazingo and the disappearance of 353 seized containers in the Owendo port has paralyzed logging and industrial activities in Gabon, until the alleged offenders are brought to justice.
The Gabonese authorities are determined to go all the way to roll out and bring to justice the network around the illegal exploitation of Kévazingo. And with reason, because such traffic should not exist in a country so committed to the sustainable management of these natural resources.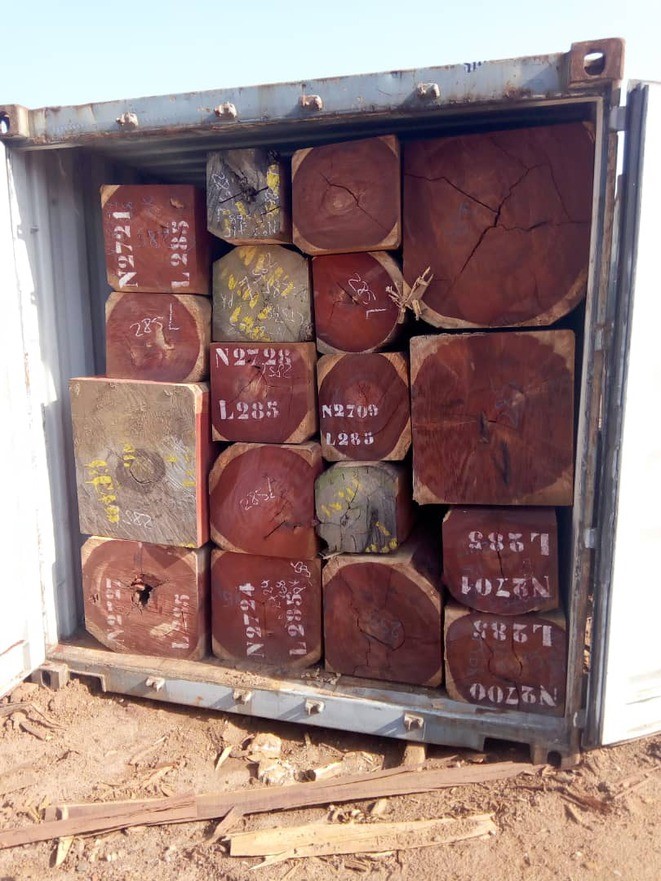 Since the discovery on April 30, the disappearance of 353 containers confiscated by the justice in the port of Owendo (of which 200 were found in this same port, but in other places), all packing of wooden containers is prohibited from this port, as well as the transport of logs between the Owendo station and the processing plants..
As part of the legal investigations,Thursday, May 16, 13 officials of the forest administration, and customs (Ministry of Economy) were suspended as a precautionary of their responsibilities pending the results of said investigations. These include the directors of firms and the general secretaries of the two ministries and various general directors .
The sponsor of the 353 containers, Mr. Wu Jufeng, a representative of 3C Transit, is actively sought after, while two of these employees have been apprehended by the OPJ to be heard on their possible collaboration.
Since the seizure of 5000m3 of kévazingo wood on February 28th, and the start of judicial research, the wood export activities from the port of Owendo are disrupted, and they has come to a full standstill for now two weeks.
As a result, warehouses and factories have become saturated. And so several companies, legal, are now forced to temporarily stop their activities and to assume the economic and social impact.
This scandal around a kévazingo traffic network has paralyzed the entire wood sector that depends on the port of Owendo.
In addition to the third-party verified certification, which ensure the exercise of good governance by legally registered logging companies in Gabon, there are mechanisms such as the VPA FLEGT and the governance component of the REDD + mechanism that can support the different ministries. to improve their governance and prevent these situations, caused by non-forest concession holders, from recurring.