Tropical Wood : Technical characterization – coefficient of passage mechanical and its impact on the wood commercialization
ATIBT and its research partners continue characterization activities of different tropical species more or less known.
As part of a project funded by  PPECF, the CIRAD laboratory performs tests on small specimens in order to deepen the technical knowledge and in particular to determine the mechanical passage coefficient.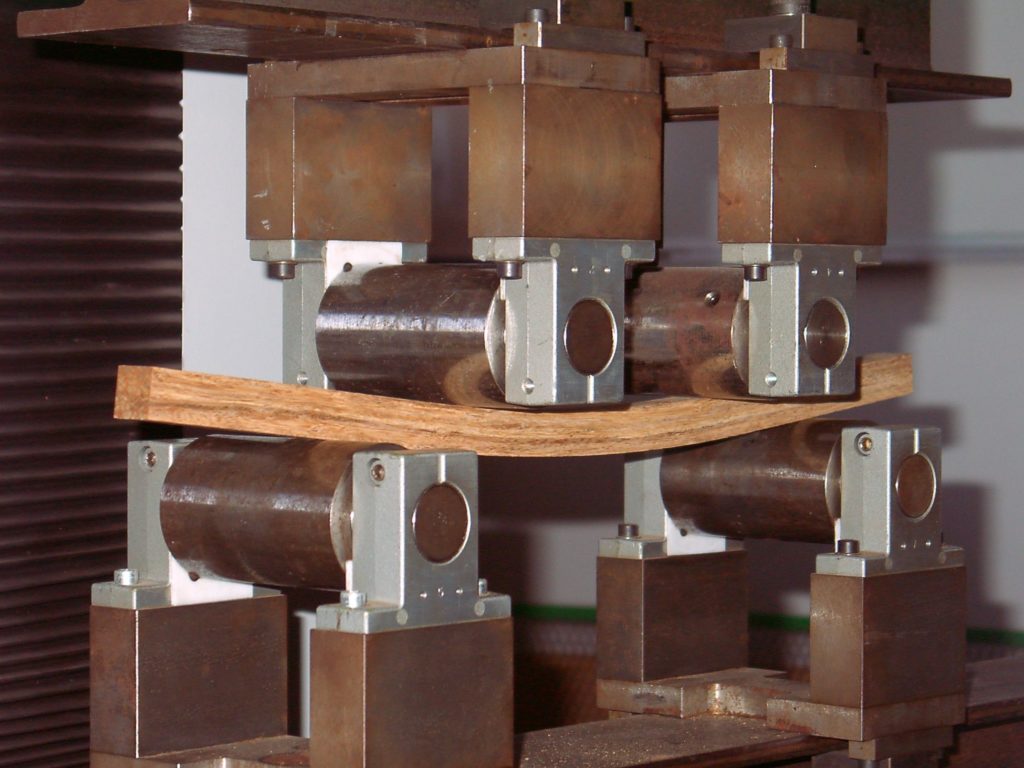 As an extension of the mechanical characterizations of 12 little-known species*, small, flawless specimens (such as those made to obtain data from the Tropix database) were cut into the broken beams to determine the passage coefficient.
This passage coefficient applied to the properties of species that have not been subjected to expensive individual characterization will allow their mechanical class to be evaluated.
The coefficient of mechanical passage is the ratio between the resistance of a wood of small dimension without defect and that of a wood of the same species of grante size with defects (knots, slits ….)
The objective is to know the resistance of a usable wood in structure without carrying out laboratory tests much more expensive. This mechanical class makes it possible to CE mark and thus market the wood in Europe.
Do not hesitate to consult our user guide for eco-certified African woods for more information on the technical characteristics of the species.
*Okan (D40), Alep (D75), Eveuss (D70), Osanga (D50), Monghinza (D70), Ossoko (D18), Tali (D40), Limbali (D35), Kanda (D30), Mukulungu (D70), Lati (D50) et Longhi (D50).