Welcome to Herman Pacific, our new member from New Zealand !
Hermpac (Herman Pacific) is ATIBT's newest member, being admitted to the organisation late May this year. Possessing FSC and PEFC chain of custody certifications, Hermpac has an established history with certified timber products.
Hermpac (Herman Pacific Ltd), established in 1974 is a privately owned New Zealand based timber importer, exporter, re-manufacturer and wholesale distributor of solid timber products. The group's pre-finishing division Machinecoat (NZ) Ltd, began trading in 1996 to provide value added services for Hermpac's growing range of solid timber mouldings destined for exterior and interior applications.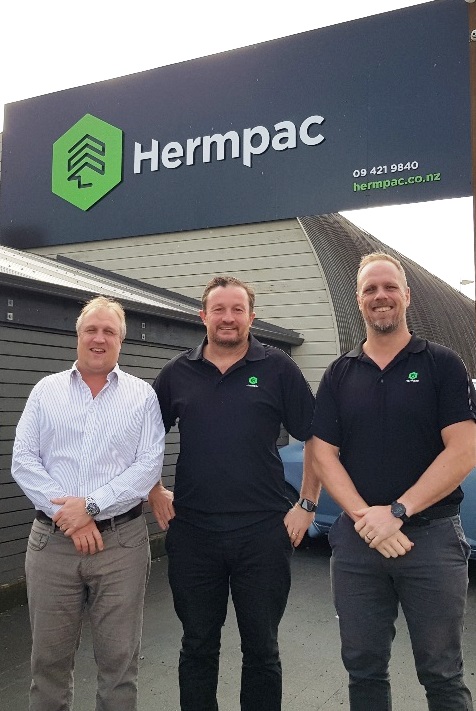 As New Zealand's leading timber importer Hermpac maintains Showroom, Sales and Warehouse facilities in Auckland, Wellington and Christchurch. A new 8 hectare manufacturing and warehousing site is currently under development on land immediately behind Northport, 90 minutes North of Auckland.
Both Hermpac and Machinecoat (NZ) Ltd are firmly embedded in the culture of New Zealand's built projects as quality suppliers of the world's most beautiful timbers and factory-applied coating services. Their sales and marketing teams are actively involved in assisting with the specification and detailing of Hermpac products in many prestigious residential and commercial projects throughout New Zealand and the South Pacific. The success of both companies lie in a core value of 'Quality First – Second to None,' which has in turn driven them to market leadership in their respective fields.
Although a small nation by global standards, New Zealanders have a long history of designing timber features in to their homes and commercial buildings.
The Director's of both companies are hoping that membership of ATIBT will improve communication with potential suppliers of third party certified African timbers, as New Zealand's market for soundly backed, legally sourced timbers expands.