CHINA – An amendment to the Forest Law to include a ban on illegal timber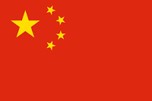 China's doors of entry are closing to illegal timber with a ban on buying, processing or transporting illegaly sourced timber.
This new Forest Law adopted by the National People's Congress of China stipulates, according to the article 65, that no unit or individual may purchase, process or transport timber that he/she clearly knows was piratically felled or indiscriminately felled in forest regions.
This has consequences for wood purchases at national level, as well as at international level.
A translation into English of this law has been sent to us by GIZ.
According to China's official news agency Xinchua, this amendment is to better protect the country's forests and facilitate green development.
ATIBT will closely follow this new China Forest Law evolution and implementation which take effect into on July 1st, 2020 especially as it is :
in line with the Beijing Call for Biodiversity Conservation and Climate Change of November 6th, 2019 (in the aftermath of the Shanghai International Forum for Global Legal and Sustainable Supply Chains of forest-wood sector) and,
part of the trajectory of the COP 15 on biodiversity which be held in Kunming (China) in October 2020, on the theme « Ecological Civilization: Building a Shared Future for All Life on Earth.
It "will be a significant milestone in the history of international biodiversity governance. It should provide an opportunity to take note of the successes and challenges of the international biodiversity processes, and especially to establish the foundations of a new architecture that will facilitate a better contribution to the deep socioeconomic transformations necessary to slow down biodiversity erosion." as the IDDRI emphasizes.
Interesting articles on the subject to read :