CITES developments – Ipé and African Padouk
Several tree species have recently been the subject of a listing study in the CITES Appendices.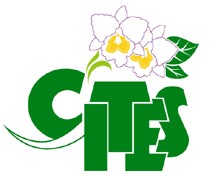 Pterocarpus tinctorius has been listed in CITES Appendix II since 8 May 2019. It is one of the African Padouk species growing only in the savannah and is mainly used as firewood or local timber. The other Padouk species of Africa: Pterocarpus souyauxii and Pterocarpus osun from the tropical forests of the Congo Basin are not affected by this provision.
The species of the genera Handroanthus spp., Tabebuia spp. and Roseodendron spp. were presented for consideration for inclusion in Appendix II (proposal 49) at the request of Brazil in December 2018. The main species targeted was Ipé, but this group of species also includes Primavera and Apamate. After the presidential elections in Brazil, this proposal was withdrawn from the discussion topics of the 18th Conference of Parties. None of these species are therefore listed in the CITES Appendices. While this could be perceived as good news for Ipe importers, it will likely lead to increased trade flow monitoring.