FORM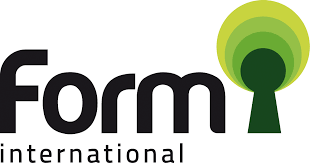 Form international is a forest management and services company that manages forest assets in Africa and delivers a range of technical and financial services to clients worldwide. Assets under management for our clients encompass 27,000 hectares of sustainable forest plantations, forest restoration, nature conservation and agroforestry in Ghana and Tanzania. The focus is on the restoration of degraded forest lands into productive, ecologically and socially functioning landscapes.
FRM

FRM, a private and independent forestry engineering firm based in Montpellier in southern France, assists forest and timber players in Europe and around the world. In order to advance the cause of tropical forests, FRM favour – above all – proximity with the field, scientific rigour, pragmatism, training and dialogue. Its forest engineers have been committed to the tropical forest ecosystems of the world for 25 years. In the field, FRM intervene to broaden knowledge and to promote the reasoned and sustainable management of natural and forest resources in contact with the populations, the economic players and the local authorities. The missions carried out by our experts in the short term or in the framework of multiannual projects benefit from the latest technologies and are based on the latest advances in scientific research. The objectives: To broaden knowledge of forest ecosystems in order to optimise their management; To maintain their social and ecological functions; To contribute to the equitable redistribution of the products that are generated; To protect biodiversity; To enable the selective and sustainable harvesting of timber; To reduce negative impacts on ecosystems; To encourage the recycling of by-products and waste produced by logging for energy purposes; To take advantage of the opportunities offered by biomass and forest carbon. To date, FRM has have accompanied the players involved in the sustainable management of tropical rainforests in their development and sustainable management of over 20 million hectares of natural forest, representing over 10% of the Congo Basin's total wetland area.
NATURE+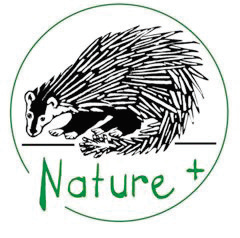 Active since 2000, Belgian NGO Nature+ specialises in shared and participatory approaches to the management of natural resources. As it is primarily focused on Central Africa, it works mainly in the field of community forestry, technical assistance to forestry operators (including the integration of wildlife and social aspects in forest management) and the management of non-timber forest products (plants and animals). Nature+ is also acknowledged as a training provider. Consisting of forest experts, Nature+ assists managers of tropical natural environments by providing them with targeted interventions based on sound scientific principles. To this end, it works in close collaboration with the Tropical and Subtropical Forestry Laboratory of Gembloux Agro-Bio Tech (University of Liège, Belgium).
ONFI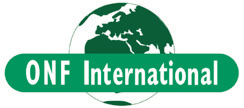 For over 15 years, ONFI has been engaged in missions of expertise, to assess or advise, to train and to provide technical or administrative assistance. ONFI specialises in a wide range of areas: natural forest management (training, development, certification, FLEGT), plantations (forestry and agroforestry), geomatics (satellite imagery), natural hazards, protected areas/ecotourism, the integrated management of territories and biomass energy. ONFI works with scientific and technical partners, donors, private clients, governments, NGOs and the National Forest Office.
OREADE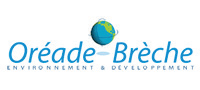 Oréade-Brèche is an environmental and development consulting company that has been operating for over 30 years. Its team, consisting of forty consultants, specialises in the environment, ecology, agriculture, rural development, spatial planning as well as the management of natural resources and spaces. Their main clients include multilateral donors, local authorities, cooperation agencies and private companies. Oréade-Breche has three branches in metropolitan France, near La Rochelle, Toulouse and Strasbourg, as well as six overseas locations: one in the Antilles-Guyana zone, one in the Democratic Republic of Congo, one in Cameroon, one in China, one in New Caledonia and one in South America.
TEREA

TEREA is a private research firm with locations in France, Gabon, Cameroon and Argentina that works on the management
of natural resources in tropical environments. An acknowledged specialist in the forestry, tropical timber and environmental
sector, TEREA provides expertise, technical assistance, advice and training to public administrations, private operators, NGOs
and donors. Our multidisciplinary team consists of over thirty specialists with proven experience in terms of forest management, timber trades, climate issues and the environment.