The ATIBT team wishes all its members a happy new year 2020 !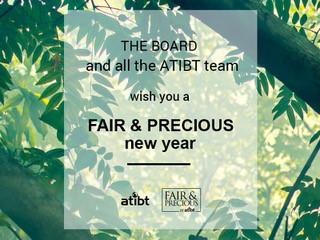 Our association is once again passing the mark of a year, and we share with our members and readers the pleasure of wishes!
What can we expect from the year 2020? Certainly, advocacy for our sector, people to convince about the merits of our action in favor of tropical forests, and projects to carry out to support our members in their businesses.
The association advances year after year with an upward stabilization of the number of its members, which we are delighted; also, the ATIBT team and its new president, Mr. Olman Serrano, have the specific objective of better interacting with everyone.
This year we will always be keen to maintain a close link with members regardless of their status, which is not always easy given the size of our team. However, they must all know that we always try to process each of their requests, despite the great diversity of these. As always, we will pay special attention to the member unions of ATIBT, based in the Congo Basin and West Africa. They constitute a very important link with the profession in the different countries.
In fact, we were approached by a union from Benin, who will certainly join us in 2020.
The challenges seem to be always more numerous, but ATIBT is at the crossroads of many issues, concerning the maintenance of tropical forest cover, the climate, biodiversity, and, of course, the lives of workers and tropical forest dwellers. For this, we will focus on the development of the Fair & Precious brand, and its network of partners.
Our sector must continue its work of pedagogy and communication to clearly show the importance of a responsible private sector and respectful of capital values for the future of tropical forests.
Maintaining biodiversity requires, as we know, the development of a profitable, ecological and social forest economy. For this, we have the support of all of you, and the confidence of important partners for our sector of activity.
Happy new year 2020 to all!