Impact of Covid 19 on timber trade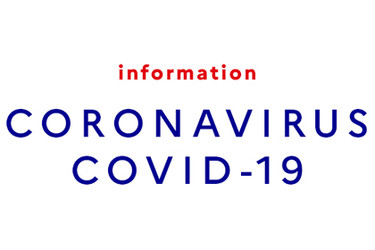 COVID 19
For information on the progress of the spread and the disease situation: https://www.worldometers.info/coronavirus/ We bring you here, and will continue to do so in the coming weeks, the information provided by our members and partners regarding the tropical timber market and the activities of companies in Europe, Africa and Asia.
FRANCE
Notes on the activity of the forest-wood sector/Construction: Companies in the joinery sector have continued to work on their business recovery plan. A joint press release issued on 31 March indicated a gradual recovery over weeks 15 and 16 (weeks from 6 and 13 April 2020)
The health and safety recommendations guide published on 2 April 2020 by the OPPBTP (French Construction professional prevention organisation) should also give an impetus to a gradual construction site resumption of work from 14 April 2020. The French Enterprises General Directorate (DGE) has referenced two categories of masks for non-health use and 45 French companies that can manufacture them. This will enable industrial and service companies to have access to these masks in the near future. For many companies, this is an important element for the recovery of activity during the lockdown outbreak, which will only be progressively lifted.
UNITED KINGDOM
The last two weeks have been described as a "whirlwind" by TTF CEO David Hopkins in his blog. Today, the number of COVID-19 cases in the UK continues to rise, as does the number of deaths, sadly. In an attempt to reverse the situation, the government has intervened by imposing restrictions and public spending unprecedented since World War II. The epidemic peak is yet to come. The "things are going to get worse before they get better". It could be up to six months before the United Kingdom returns to normal.
Meanwhile, TTF has set up a short online survey to provide an accurate picture of the difficulties encountered by its members and the issues that concern them, thus supporting communications with government and other stakeholders, notably through the Construction Products Association (CPA), which is part of the Task Force on Construction Issues set up by the government.
« As our members are involved in international supply chains, there are some direct effects which we can already report on as a result of our regular surveys, mostly as a result of trading with China. This includes our respondents indicating:
Noticeable impact to their trading with China due to Covid-19, especially in the plywood and flooring product sectors.
There continue to be difficulties in obtaining container spaces, and this is leading to price increases.
Production in parts of China is yet to return to normal, with a one-month delay in production expected.
No companies are reporting any concerns about any downstream effects of Covid-19 on product quality or certification.
Around a quarter of the respondents are seeking alternative suppliers, and almost half are planning to reduce contract orders. » (https://ttf.co.uk/covid-19/)
BELGIUM
Belgium has announced the lockdown since 18 March 2020. The measures are strict. People are formally ordered to stay at home under risk of penalty.
However, the Belgian Prime Minister has called for industrial sectors, as important activities, to be maintained. The operation of the port of Anvers, an important hub for imports of wood and other commodities into the EU as a whole, is fully maintained. (https://www.eos-oes.eu/en/news.php?id=1837)
THE NETHERLANDS
In contrast to most other European countries, lockdown has so far not been decreed in the Netherlands. The government has decided on a series of restrictive measures.
On 16 March 2020, the Prime Minister Mark Rutte gave a television address in which he explain the Netherlands appach to tackling coronavirus.
The implementation of all the measures and recommendations announced on 12 March and additional measures of 23 March against the spread of the Coronavirus, initially planned until 31 March, is extended until 28 April 2020.
All establishments, such as sports facilities, cafés and restaurants or childcare facilities will therefore remain closed until 28 April inclusive. And the organisation of events remains prohibited until 1 June 2020. Furthermore, it is strongly recommended to stay at home as much as possible.
Conseidering the essential role of the Netherlands in European supply chains, the air and sea freight chains, road transport, have been identified as vital processes by the government. In addition, the government provides a business support plan to ensure the full activity of employees need to ensure the orperation of these chains. (https://www.eos-oes.eu/en/news.php?id=1837)
In this context, the timber trade and wood products industry activity is almost working as normal, even it is starting to fall behind. Importers and traders have sufficient stocks for the short term. Sales are higher than usual during this outbreak, the industry is buying larger volumes in order to secure their production.
There are some concerns about the long-term supply of wood products and plywood:
A drop in sales is expected for the months of May / June / July and the summer, August / September will certainly be quiet as well.
There are infrastructure projects that are postponed to a later date.
GERMANY
Most German sawmills struggling with the consequences of the pandemic
The forestry and timber industry are currently allowed to continue to produce but is also feeling significant faults and southern Germany is particularly affected. A total of 128 companies (sawmills and timber) took part in a survey performed by the association for German sawmills: Deutsche Säge- und Holzindustrie and over 70% said that they were impaired by COVID-19.
Sawmills react to uncertainty in sales and report lack of sales opportunities by withdrawing production. This is due to closures, short-time working and cancellation in industry and construction as well as volatile international markets. Companies who do not yet feel any impairment are expecting falling demand in the coming months. Approximately 1/3 of the companies plan short-time working. Lars Schmidt, CEO of Deutsche Säge- und Holzindustrie says "The situation is serious. It is therefore very helpful for us that many companies describe their situation and make comments on operational problems so we can target politicians." Since the development remains largely unclear, the association will continuously supplement its survey and repeat it at short intervals.
SPAIN
Following the latest regulations on cessation of activity, there is a great deal of confusion about the activities that can be carried out.
All wood and wood products warehouses must cease wholesale of wood and wood products. Most of the companies associated with AEIM and the warehouses have closed until 13/14 April.
However, online and telephone sales are allowed (especially large stores such as Leroy Merlin), as well as supplies to these companies by their suppliers, but this must be justified.
Wood can still be imported, but there are many difficulties in the ports to be able to withdraw the goods and take them to the warehouses. Some companies have also negotiated temporary unemployment for their workers and cannot carry out activities in the warehouses.
The transport of goods of all kinds is still allowed.
– It is under discussion whether manufacturers of essential products for the food chain can continue to operate (pallets, containers, boxes), as well as suppliers for hospitals and health services. Also logically the manufacture of coffins is sadly essential.
– The cessation of activity has been decreed until 9 April, but it is likely to be extended.
AFRICA
A map to monitor the day-to-day progress of the epidemic in Africa
level of threat is the high for companies, sector and economy because of partial activities, staff reduction, work conditions, moreover because of international trade activities and involvement our companies in the international supply chains.
demand has decreased so far, as weel as production decreased causing delay or postponed orders,
Factories also operate at night according to special measures
Financial support plan under consideration.
March 28, 2020: The Ministers of Economy and Finance of the CEMAC zone met in Brazzaville and decided that : "each State will have to submit bankable projects to BDEAC, which will ensure an equitable distribution of this resource; to mobilize national banks for a wider financing of enterprises, especially Small and Medium Enterprises/Small and Medium Industries; to entrust to the CEMAC Commission, BDEAC and BEAC, the mission of mobilizing international partners to replenish the BDEAC/BEAC Subsidy Fund for urgent and consequent loans to States, on favorable terms".
The Minister of the Economy of Congo, Gilbert Ondongo, recalled that "It was agreed that the States must postpone any new fiscal measures until 2021; use the emergency facilities set up by the international and regional financial institutions (World Bank, International Monetary Fund, African Development Bank, etc.) to provide budgetary assistance to the six member countries".
IVORY COAST
The Autonomous District of Abidjan, rightly considered as the epicentre of the pandemic, has been placed in isolation since Sunday 29 March midnight, which implies the prohibition of exit and entry into and out of the District of Abidjan of Persons and Vehicles, anything that hinders the supply of industrial units based in Abidjan and the shipment of finished products of companies from the interior having as port of shipment that of Abidjan. The SPIB trade union is following the situation very closely and is assisting companies to obtain simplified exemptions for companies in order to guarantee their supply and the possibilities of embarkation that are still available.
REPUBLIC OF CONGO
On 28 March 2020, the Head of State of Congo, Denis Sassou-Nguesso, decreed the lockdown and the establishment of a curfew from 8pm to 5am for a period of 30 days from 31 March 2020. A state of health emergency was declared against the Coronavirus which is spreading everywhere to preserve every human life.
On 31 March, according to statistics the virus affected 22 persons and 2 persons passed away. Measures :
The defence and security forces will be responsible for enforcing the decisions.
Creation of a national solidarity fund for business support, compensation for loss of income from assets and assistance to vulnerable people. "This fund must mobilise at least 100 billion CFA francs during April 2020",
National Pandemic Management Coordination COVID-19
Task Force on the Economic and Social Impact of COVID-19
National Pandemic Response Committee and a college of experts
According to the circular of 30 March, published by the Ministry of Forest, companies in the forestry sector were called upon to take all necessary measures for the strict implementation and compliance with the containment measures decreed by the Head of State. Only essential goods and services and essential movements will be able to ensure partial activity in compliance with health safety conditions (cf. list Decree 2020-99 of 1 April 2020).
Consult the application texts:
CONGO – MEF – Circular 00181 – Public Services Organisation – 20200330
CONGO – MEF – Service Note 0190 – Duty Arrangements – 20200331
CONGO – Decree 2020-99 – COVID-19 – Goods and Services – Transportation – 20200401
CONGO – Decree 2020-100 – COVID-19 – Public Services Organisation – 20200401
CONGO – MEF – Service Note 0025 – Clarifications decree 2020-100 – 20200402
CONGO – MEF – Service Note 0026 – Clarifications decree 2020-100 – 20200402
CONGO – MEF – Service Note 0028 – Clarifications decree 2020-100 – 20200402
CONGO – MEF – Lettre 0027 – Clarifications decree 2020-99 – 20200402
March 30, 2020, following a consultation between UNIBOIS/UNICONGO/ATIBT, a UNICONGO sent a letter to the MEF outlining proposals to limit the consequences oflockdown measures.
March 31, 2020: the directors of companies in southern Congo (Taman Industries, Asia Congo, BTC, etc.) were received by the prefects of Niari, Lekoumou and Bouenza, to exchange on the modalities of implementation of the Government's measures related to general lockdown measures. The situation could evolve from the central administration, hence the signing of the decree on the modalities of implementation of the lockdown measures.
In addition, "The Minister of Industry, Julien Paluku, announced on Monday 30 March 2020, the establishment of a national mechanism to ensure the supply of major cities in the country with food products," in order to stabilize prices of basic necessities on the various markets of the country. Several other measures to maintain the purchasing power of the Congolese during this difficult period:
Suspension of the levying of professional tax on the salaries of state employees at the rates of 3% and 15%,
free electricity and water for two months
CAMEROUN
Faced with the economic impact of COVID 19 on companies, proposals from GICAM (Groupement Inter-patronal du Cameroun), employers' and trade union organisations, including the G.F.B.C. for the timber sector, were presented to the Ministry of Finance and the Tax Department. These are requests for support measures for companies on the fiscal-social-customs-monetary-financial level.
The Timber Sector has applied for a reduction in specific taxes (Annual Forest Royalty – Felling Taxes – Export Exit Taxes). In primary and secondary wood processing, orders are rare and the postponement of contract deliveries is becoming more and more frequent. As the strength of order books is strongly impacted, some companies are taking technical unemployment measures.
CHINA
Globaly, recovery is slow, in particular because of lockdown habits and the climate of mistrust against COVID-19. People continue to limit their movements to basic needs such as food supply. As a result, the slow recovery is due to the fact that consumption has decreased. With regard to supply chains, there are malfunctions due to the materials that have been affected by the virus.
For example, the recovery is difficult for flooring companies. The price per m2 has increased. There are delivery delays due to the gradual resumption of means of transport.
Construction projects have been stopped.
Reflecting is being given to improve the management of business recovery, relaunching infrastructure projects, incentive policy on export taxes for example, etc… Despite everything, new orders from Chinese companies are gradually taking up again in producing countries.