Public announcement regarding the call for expressions of interest for the development of forest certification standards for PAFC Congo Basin – Tuesday, October 01 to Tuesday, October 22, 2019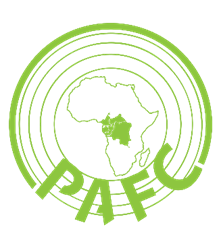 In the context of the project "Establishment of a regional approach for the development of PAFC certification systems", financed by PPECF and aiming at the creation of the regional forest certification scheme PAFC Congo Basin, ATIBT informs the stakeholders of the management of forest resources in the Congo Basin of the launch, on Tuesday 01 October 2019, of the call for expressions of interest related to the certification standards elaboration process of the said certification scheme.
The standards to be developed as part of this process are:
the forest management certification standard;
the chain of custody standard;
the group certification standard.
Contributions from stakeholders and from interested public to this process can be made by:
Participation in the forum for the development of certification standards for stakeholders who have expressed interest and who have been selected as members of the Forum following the call for expressions of interest procedure;
Transmission of comments on the standards development process and on the stakeholder mapping by any interested person by completing the indicated form;
Participation to the two public consultations on certification standards which will be organized during the certification standards development process.
The public interested in contributing to this process of developing PAFC Congo Basin certification standards is invited to read the modalities and information on the PAFC website (by clicking here) and to read the standards development procedure and related documents by clicking here.
It should be noted that expressions of interest and comments on the standards development process and stakeholder mapping will be received until Tuesday, October 22, 2019.
October 01, 2019
Benoît Jobbé-Duval