Signing of a cooperation agreement between the Gabonese government and FSC International
Certification, FSC, GABON
This event was held on 31 January 2020 in Libreville.
The signature was made between the Director General of the Forest Stewardship Council Kim CARSTENSEN and the Minister of Water, Forests, Sea and Environment of the Gabonese Republic Lee J.T. WHITE.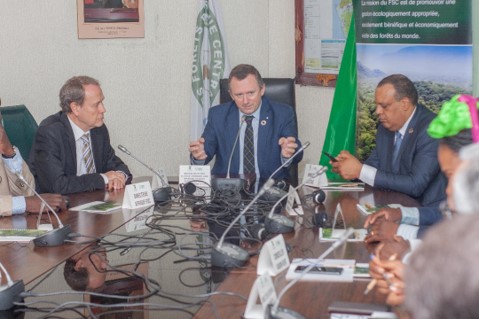 The cooperation agreement aims to promote the sustainable management of Gabonese forests and improve access to FSC-certified timber and FSC-certified timber products.
The agreement is for a period of 5 years, tacitly renewable.
Documentation and useful links: