Towards the synergy of actors in the DRC forestry sector
The FIB and the CNCEIB signed a memorandum of understanding in April 2020 to take part in the forest governance improvement.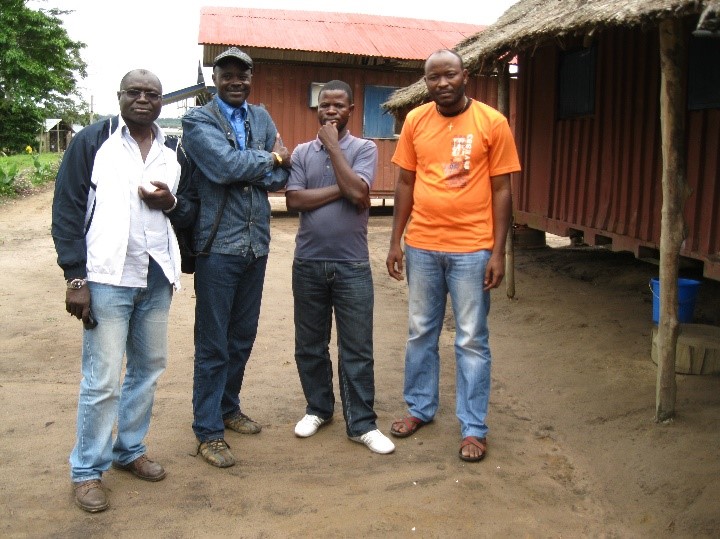 Driven by the wish to improve forest sector governance in DR Congo, the National Coalition against illegal logging (CNCEIB), a merger of organizations and environmental civil society networks and the Federation of Wood Industry (FIB), the union of industrial timber harvesters in the DRC, sealed a partnership by signing a memorandum of understanding in April 2020.
Being at the heart of environmental and forestry action, the situation linked to illegal logging should be able to question the various actors in the DRC and to invite them to draw lessons that can help limit and / or reduce the damage caused by illegal activities within or outside forest concessions.
By signing the memorandum of understanding, the parties committed to collaborate actively in tackling illegal logging, which is at the same time a scourge for society and a burden on the development of the DRC forest industry.
For both organizations, good governance in the sector is also a question of the common responsibility of stakeholders both in the private sector and in the civil society within an upsurge to pool their efforts, particularly in the field of the promotion and Congolese forests sustainable management, as well as in the application of laws and regulations of the sector.
Some joint follow-up and monitoring actions in order to verify activities of illegal logging committed by people without quality or title, in order also to share information and to have an active participation in the process of improving forest governance, in particular through VPA-FLEGT and Forest Certification, are the means that will be used to achieve their objectives.
According to Bienvenu Ngoy Isikimo, president of the orientation college of the CNCEIB: "the collaboration with the FIB is an opportunity to continue and strengthen the advocacy for the improvement of forest governance".
In the same vein, Gabriel Mola Motya, president of the FIB considered that the construction of synergies between civil society and the private sector is possible but this must be part of a gradual integration of initiatives and actions. Thus, this will make a real contribution to the development of the forest sector also by controlling intrusions that do not help its development.
All in all, the parties must pool their efforts in the search of means to an effective and efficient implementation of communication, stakholders capacity building, follow-up and monitoring actions in the fields but also actions of advocacy toward authorities.
It goes to the promotion of forest governance which should benefit all stakeholders: State, neighboring populations and forestry companies.