ATIBT represented at the Tropical Timber Forum (TTF)
As the tropical timber industry faces a rapidly changing business environment, the TTF brought together industry leaders in London to discuss how to reduce risks and improve supply.
On 31 October, nearly 100 forum participants, including importers, agents and traders from England, were briefed on the state of global trade in tropical timber from VPA signatory countries in Africa, South America and Asia.
Among the speakers, the main tropical timber exporters presented to British buyers and certification bodies the challenges and levers available to companies in Brazil, Congo Brazzaville, Gabon, Ghana, Guyana and Indonesia.
The event was both an opportunity to examine the wider flow of wood from around the world to Europe and, ultimately, to discuss what can be done to reduce risks and improve the quality of the tropical wood supply.
The ATIBT was represented by Tullia Baldassarri from Interholco who made a presentation on the state of the art and the situation of the forest-wood sector in the Congo Basin and the stakes to provide guarantees of legality.
At the end of the 1st session, Dave Hopkins raised the following question: What else should we do to make things better?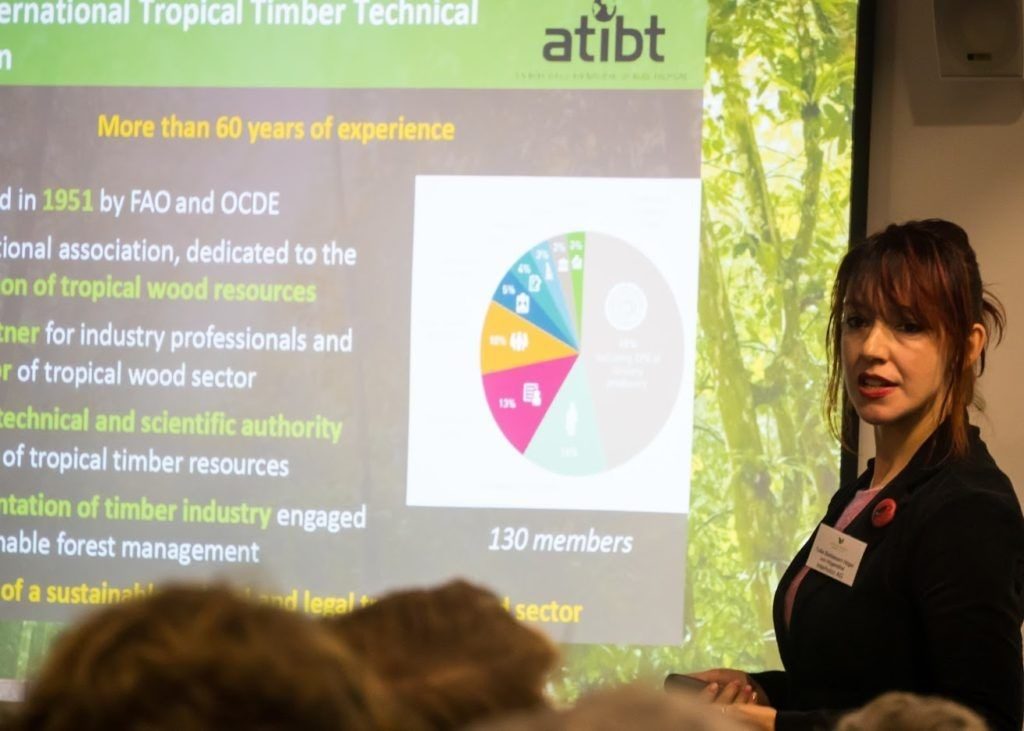 The key words, according to Tullia Baldassarri of Interholco, are "collaboration" and "openness". "Adapted policies are essential if we want to make sustainable wood from Africa: THE solution for climate, social justice and forest survival. In this regard, it is high time to end the competition between FLEGT and voluntary certification – the two should be able to complement each other. »
Thank you to Tullia Baldassarri, for representing ATIBT at this major event that brought together the players in the sector. The presentations are available here