Forestry companies participate in the Gabonese, Cameroonian and Congolese Forestry Transparency Forums
Over the past two weeks, the Zoological Society of London (ZSL) and ATIBT have organized with UFIGA and GFBC syndicates a series of forums on the theme of transparency in the forest sector. The Forums – held on February 26 in Libreville, on March 4 in Douala, and March 7 in Brazzaville respectively – brought together representatives of industry, civil society and government administrations.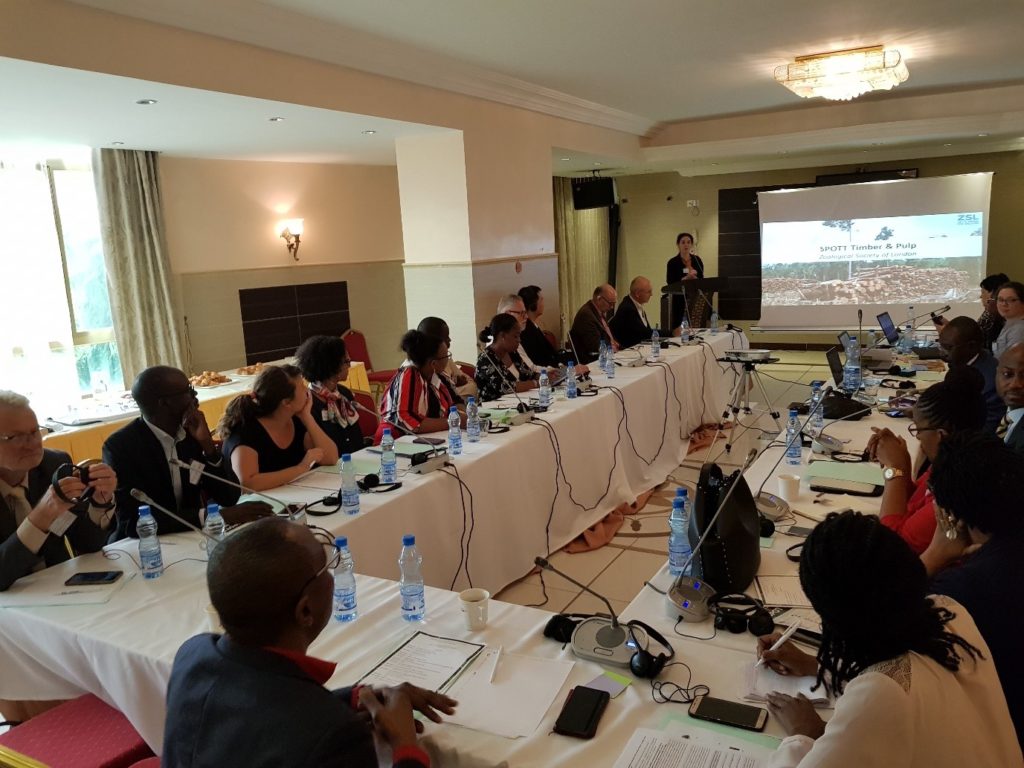 UFIGA members in Gabon, GFBC members in Cameroon, Unibois and Unicongo members in Congo and other forum participants were able to discuss the benefits and issues associated with greater forestry sector transparency.
At each forum, forestry company attendees were able to take advantage of morning sessions exclusively dedicated to the industry to exchange their perspectives of the current state and future of transparency in their sector, including the role of the SPOTT initiative.
Afternoon plenary sessions with industry, civil society and administration representatives then made it possible to discuss the opportunities associated with increased transparency in the forestry sector and how obstacles could be overcome. The contributions of certification and the evolution of legal frameworks towards greater transparency and sustainable forest management were also at the heart of the discussions.
The ZSL team emphasized the importance of collaboration, calling for dialogue and a capacity-building based approach to promoting greater transparency.
In the forums, ZSL presented the objectives of SPOTT, an initiative to increase transparency in the tropical forestry sector. SPOTT publishes independent assessments of companies' commitments and policies related to environmental, social and governance issues.
Forum participants were able to meet the ZSL team, ask them questions about how SPOTT assessments work and how they can be used, including by investors, banks, wood product buyers, and the companies themselves.
Two more forest sector transparency forums will be held in Beijing and Jakarta on 19th and 21st of March respectively. Workshop reports will be circulated for comment by participants and published shortly.
Further Transparency Forums will be organised in the Congo Basin, China, and Indonesia in 2020. In the meantime, the SPOTT team and ATIBT will continue to support companies in the forestry sector in their efforts to promote transparency and best practice in forest management.