Why the next ATIBT Forum will be organized in China?
Since 50% of the value of African marketed forest productions are destined for China, ATIBT is strengthening its dialogue by organizing its forum in China. It will happen from 21th to 25th October 2019.
For 2019 we are planning to organize ATIBT's Forum in China, for a number of reasons.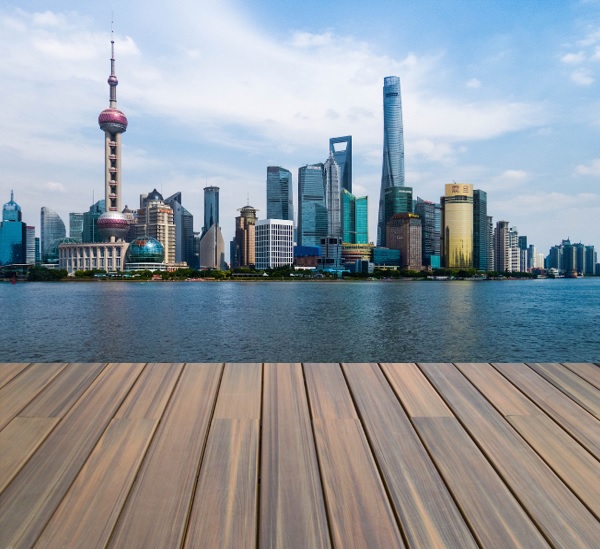 At present, it is estimated that more than 50% of the value of African marketed forest productions are destined for China. Chinese consumers' interest in tropical timber continues to be high and thus demand is expected to grow significantly. How can we use the available – forest – resources without compromising the ability of the planet to sustain future generations ?
The future strategy of Chinese companies (importers in China or producers in tropical countries) remains not well known. What role can ATIBT play sharing her know-how and experiences ? But also: what can we learn from Chinese initiatives ?
As ATIBT has been working for many years on sustainable forest management issues in Africa and legality and certification, it was important for our association to establish a dialogue with the main Chinese players. What does it take to further develop this dialogue; what are the sensitivities?
Recently, extensive interactions took place between ATIBT and the Global Green Supply Chain and Leading Enterprises Dialogue Workshop (GGSC), an initiative of the Green Supply Chain, which has been running since early 2018 and supported by ITTO and the Chinese Academy of Forestry (CAF).
During a recent meeting in Paris, CTWPDA (Chinese Timber Wood Products Distribution Association) and GGSC leaders met with ATIBT's members and they confirmed the importance to work together on issues of sustainable forest management practices in the Congo Basin.
The ATIBT Forum consists of two days of speeches, presentations and debates bringing together experts from, or involved in the tropical timber industry. During the days preceding or following the forum, the Board of Directors, the General Assembly of the ATIBT, as well as visits of companies and wood works are also held. It is not only a great networking opportunity for the members of our association and stakeholders involved in the tropical timber industry, but also an event to share information, know-how and experiences.
Each ATIBT Forum features a different theme which is related to current developments and issues in our industry. This year, the theme could be "International cooperation for the future of tropical forests". The last Forum took place in Dubai in conjunction with the Dubai Wood Show. In the run-up to the Dubai World Expo 2020, authorities were particularly interested in the Forum to address questions concerning verified legal origin, use of the so-called lesser known timber species, sustainability matters and climate change.