The DynAfFor devices from North Congo in the spotlight, with two new doctors!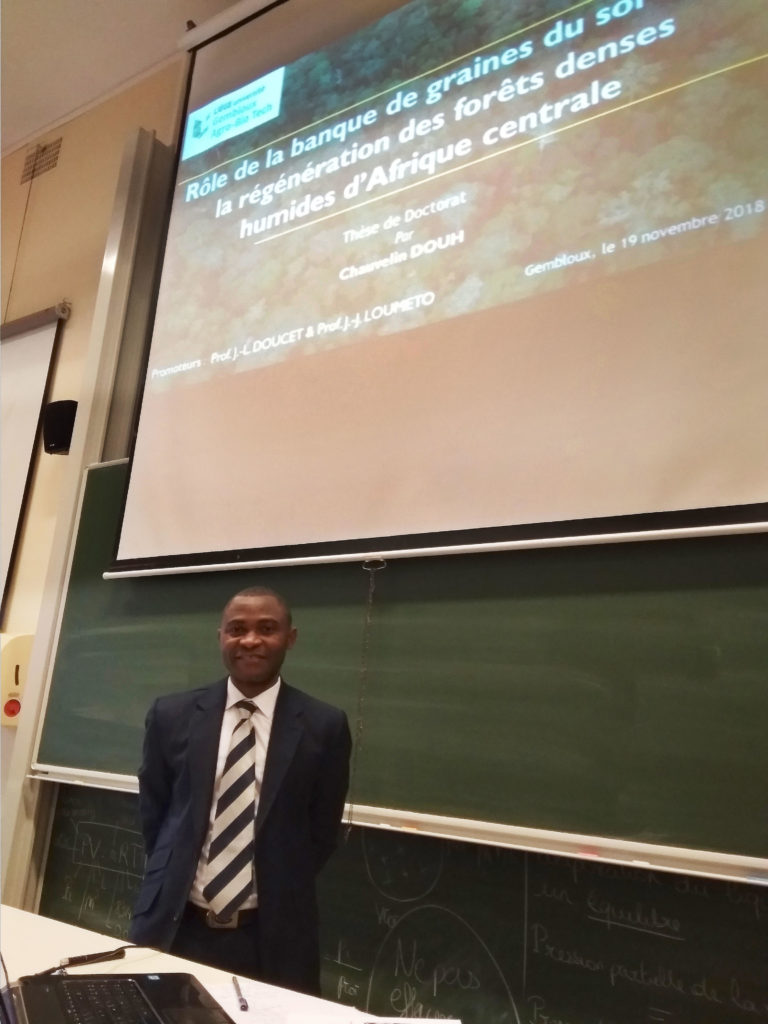 PhD students in co-promotion between the Marien Ngouabi University of Brazzaville and the University of Liège (Gembloux Agro-Bio Tech), Chauvelin Douh and Grace Loubota were able to benefit for four years (2014-18) from the DynAfFor project and the emulation of the partners of this project as well as the P3FAC project (in particular CIRAD and ATIBT) to carry out their thesis work.
Thus, on November 19, 2018 in Gembloux, Chauvelin Douh publicly and successfully defended his doctoral thesis entitled "Role of the soil seed bank in the regeneration of humid dense forests of Central Africa". This defense was followed on November 22, 2018 in Gembloux also by that of Grace Loubota who has publicly defended, also successfully, his doctoral thesis entitled "Biomass and carbon stocks in Central Africa: importance of tree allometry". Two public defenses were held in the presence of Professor Jean-Joël Loumeto of the Marien Ngouabi University of Brazzaville. This scientific trip will also allow him to share the achievements of projects jointly carried out at the CBFP 2018 scientific conferences in Brussels.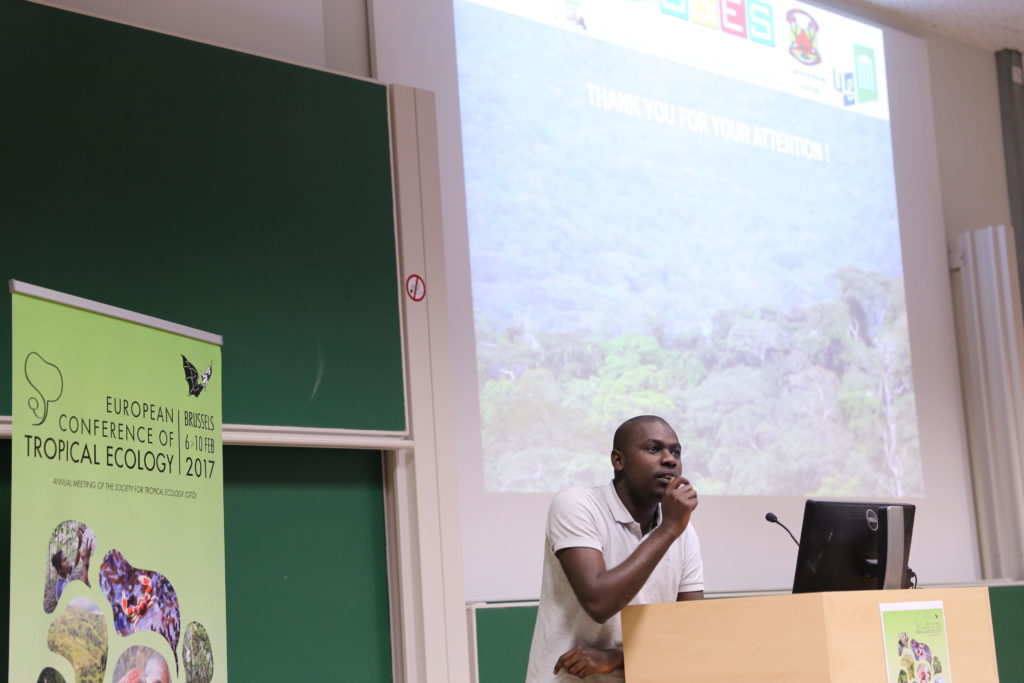 The two new doctors already have great future prospects as a full professor at the Marien Ngouabi University for Chauvelin Douh and as a post-doctoral fellow at Exeter University and Gembloux Agro-University. Bio Tech for Grace Loubota. The success of this Belgian-Congolese collaboration is a great reason for satisfaction for all the structures involved in the DynAfFor and P3FAC projects.
We wish the new doctors every success and hope that they will bring the achievements of the DynAfFor and P3FAC projects to their new functions.